---

I thought about all the suggestions, and considered Tiny Bomb, but moo kept raining on my parade about how the nuke's names were Fat Man and Little Boy, so I gave up on that and settled at last on Tiny. more »

My blind bag is packed, gun is cleaned, decoys are rigged, and I have been driving my wife crazy practicing my calling in the living room. Super pumped, see yall in a couple of weeks.

Looks like the birds have reached Section Two! They must be running south to keep ahead of Beefy!
Here they are today at North Roberts: more »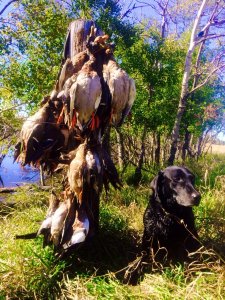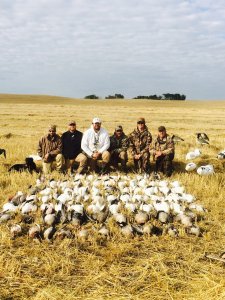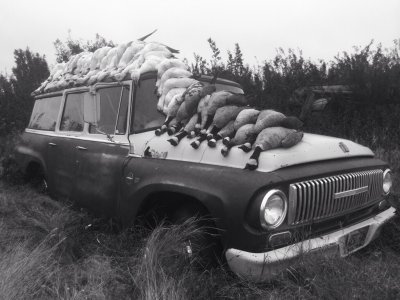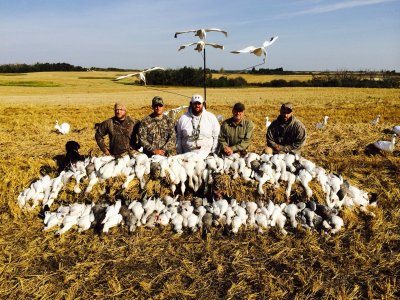 As many of you know I start my travels early in the year. more »



Just wanted to share this bucket pit pump set up I built for about $75 not including the battery for hunts after a rain or hunting a leaking pit. I used the smaller 2 gallon bucket because I will be hooking it up to a marine battery I already use for other decoy gadgets anyway. more »

Well, it looks like Grover's BBQ project is just about complete!
For those of you who are interested in the finer points of barbecue cooker design, check out this thread at The Smoke Ring that chronicles his whole build process! more »